HOME INSPECTOR COURSE INFORMATION
Our weekend and evening classes allow students to continue their day job as they transition into a new career as a Licensed Home Inspector. 
Classes are Sunday 9:00 am – 4:30 pm, Monday and Wednesday 6:00 pm – 9:30 pm.
Want to start this week? We offer
"ROLLING ADMISSIONS"

for those who want to start sooner!!!!!!!
You can start your journey to becoming an NJ Licensed Home Inspector when it works for YOU! NJ Academy of Home Inspectors has

"ROLLING ADMISSIONS"

for your convenience. You can start

at the beginning of any unit

during the 10 weeks!!! After week 10 has been completed, week 1 starts right up. If you miss a week, no problem, just wait till it comes around again. We make it as easy as possible for you to get the training you need to become a successful home inspector. Check our schedule at

nj-ahi.com/class-schedule/
 and look for ROLLING ADMISSIONS START DATE to find a date that works for you.
Start Dates for the Current Cycle can be found at https://nj-ahi.com/class-schedule/
WALK-IN REGISTRATIONS WELCOME
 SUNDAYS BETWEEN 12:30 PM & 3:30 PM, MONDAYS 5:30 PM & 8:30 PM
OR CALL 732 649-3141 TO SCHEDULE A DATE & TIME TO REGISTER
DON'T GET CAUGHT IN A CLASS FROM THE PAST
While all schools in the state of New Jersey can only teach Principles of Home Inspections: Inspections Systems & Standards, NJAHI® IS THE ONLY SCHOOL that teaches the NEW VERSION (Third Edition) created in 2018. This version encompasses thirteen (13) units, compared to the previous version from 2005 taught by the "Other Guys" which included only ten (10) units.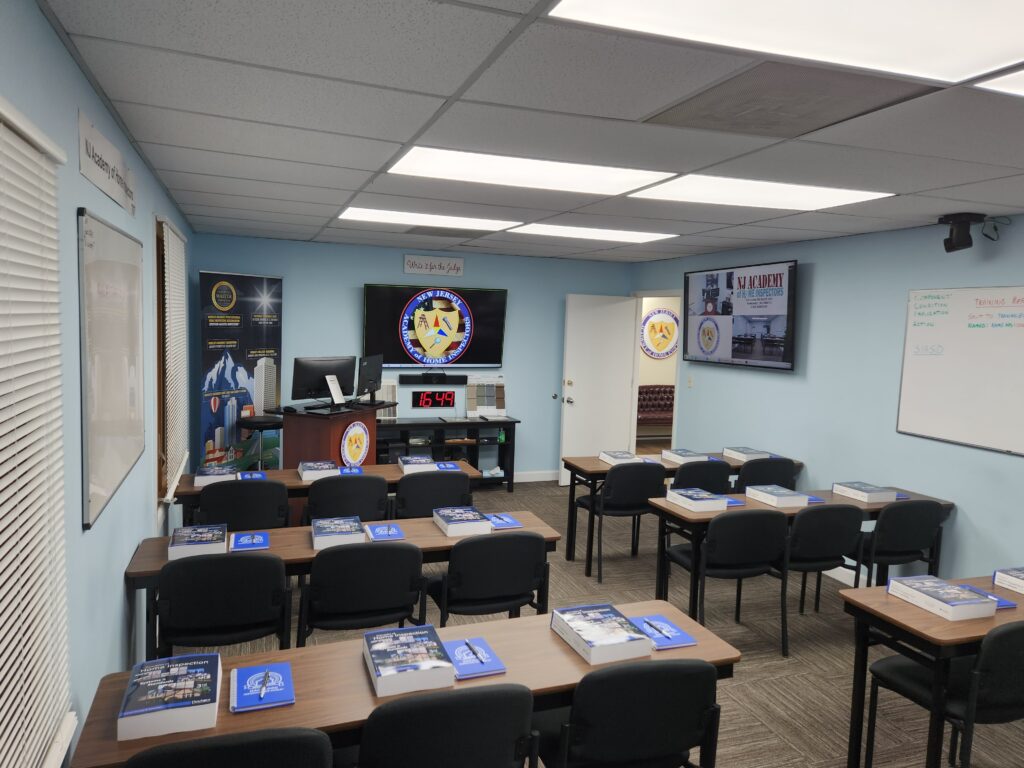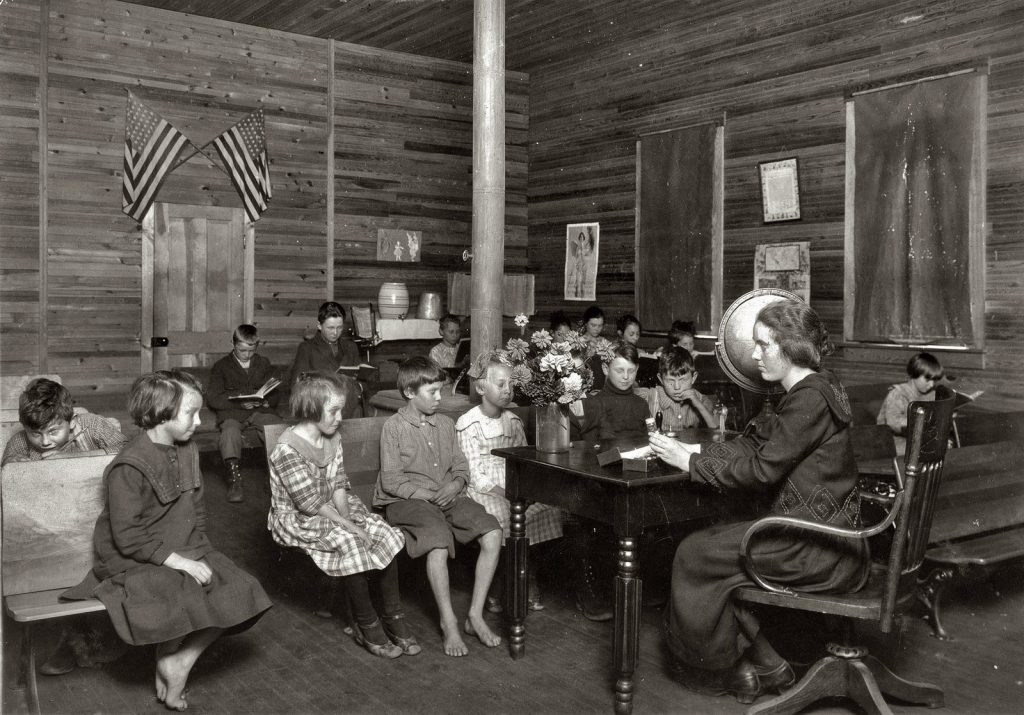 BE AWARE OF SCHOOLS POSTING FALSE CLAIMS! 
There are no statistics for EXAM pass/fail ratio. The NJ Department of Education does not keep statistics for any specific EXAM or Private Career School (PCS). The National Home Inspector Exam (NHIE) is a private test administered through an outside company that has no interaction or affiliation with the NJ Department of Education. The only way a school would know its pass/fail rate is if every student that took the NHIE from that school sent their test results to the school.
We challenge you to ask the schools claiming that they have pass/fail ratio, from the NJ Department of Education to provide you PROOF. If they do and you can provide us documentation from the NJ Department of Education with any Home Inspection school's exam pass/rate, we will let you take our Home Inspection Course for FREE. They won't be able to because THERE ARE NO TESTING STATISTICS FOR ANY PRIVATE CAREER SCHOOL (PCS) OR EXAM.
WE DON'T MAKE FALSE CLAIMS – WE DON'T HAVE TO!
140 hours of Classroom Training – Principles Of Home Inspection: System & Standards 3rd Edition (2018) – Our comprehensive Classroom Training program at NJ Academy of Home Inspectors spans 140 hours, providing students with in-depth knowledge and expertise in the field of home inspection. The core curriculum is based on the latest edition, Principles Of Home Inspection: System & Standards 3rd Edition (2018), ensuring that students have access to the most up-to-date and relevant material.
CLASSES ARE IN-PERSON, ATTENDANCE CAN BE EITHER ON-SITE or VIA ZOOM.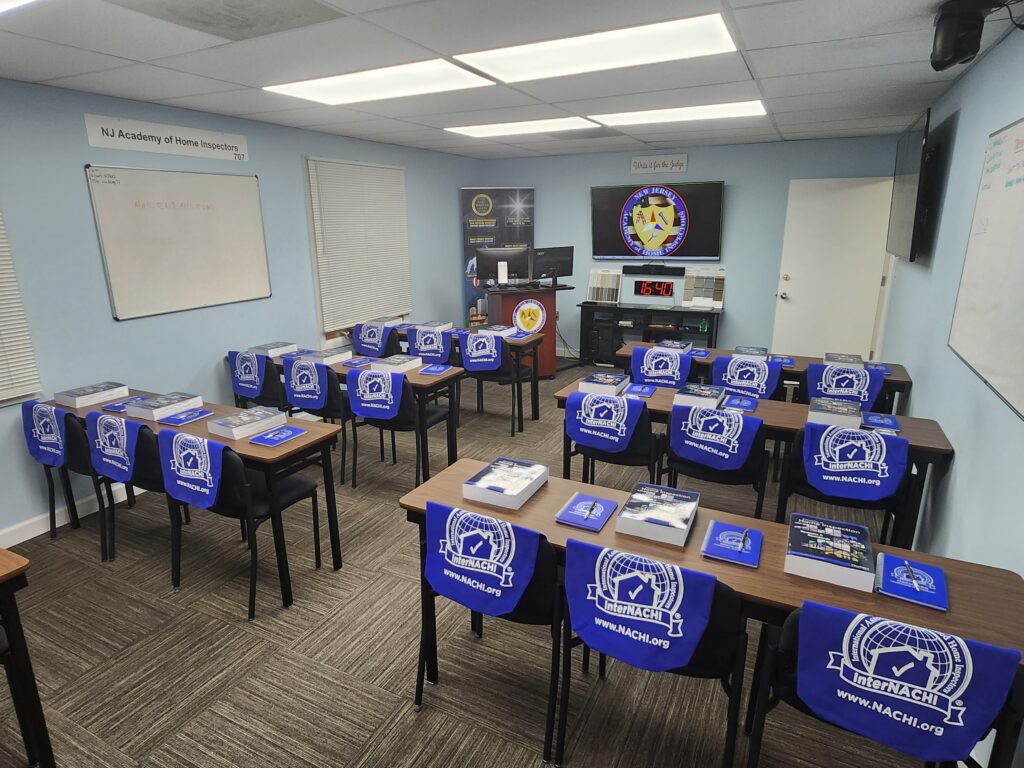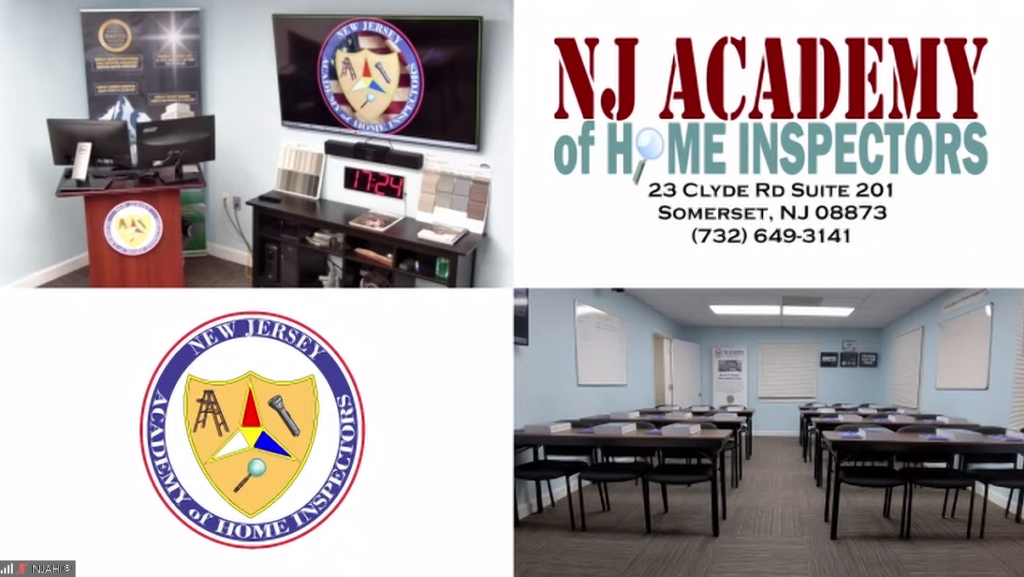 29 Field Training Exercises – Our Field Training Exercises at NJ Academy of Home Inspectors are meticulously tailored to provide students with hands-on experience that simulates real-world inspection scenarios. These exercises are specifically designed to equip students with the skills and confidence necessary to excel in conducting actual inspections. By immersing students in practical training exercises, we ensure they are well-prepared to handle the challenges they may encounter in the field. Our goal is to give students the practical experience they need to excel in their home inspection career from day one.
40 Hours of Field mentoring as per NJ Admin Code 13:40 – 16.6 – At NJ Academy of Home Inspectors, we offer a comprehensive Field Mentoring Program that aligns with the requirements outlined in the NJ Admin Code 13:40 – 16.6. This program provides students with 40 hours of invaluable hands-on experience under the guidance of seasoned professionals.
Our Field Mentoring Program allows students to apply the knowledge they have gained in the classroom in real-world inspection scenarios. Working alongside experienced mentors, students will have the opportunity to fine-tune their skills, gain practical insights, and further develop their understanding of the home inspection process.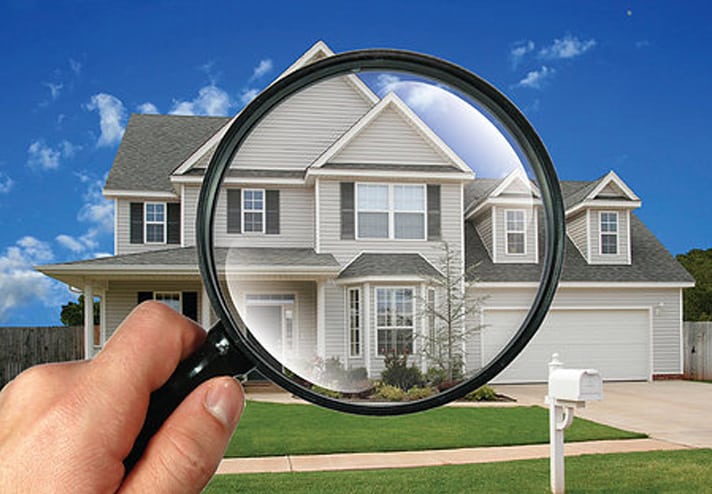 Test Prep – Access to NJAHI® Ultimate Home Inspector Practice Exam – This is the largest question database in the country designed to help students pass the National Home Inspector Exam on the first try (FREE ACCESS FOR THE DURATION OF THE COURSE). 
IT IS PROVEN STUDENTS WHO USE PRACTICE EXAMS TO PREPARE FOR AN EXAM HAVE A HIGHER FIRST-TIME PASS RATE.
Principles of Home Inspection System & Standards (2018) – 1080 Page Book – Beware of the claims made by other schools featuring the cover of 'Principles of Home Inspection: Systems & Standards, 3rd Edition.' They may lead you to believe that they are teaching this updated version of the course and that the displayed book will be included. However, this is not the case.
Upon enrollment with the "Other Guys", they often provide a photocopy or a digital copy of an older edition, rather than the advertised 3rd Edition. Furthermore, none of these schools teach this current edition of the course, nor do they offer any book for you to keep permanently.
When you choose to enroll with us, we guarantee that each student will receive a physical copy of the 'Principles of Home Inspection: Systems & Standards, 3rd Edition.' Moreover, our curriculum is tailored to this particular book and encompasses all thirteen (13) units detailed within (refer to course specifics below). By choosing us, you're not only getting an authentic learning experience, but also a valuable resource you can reference throughout your career.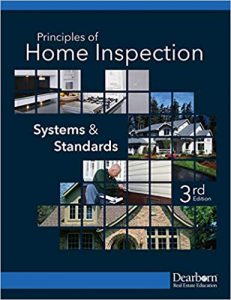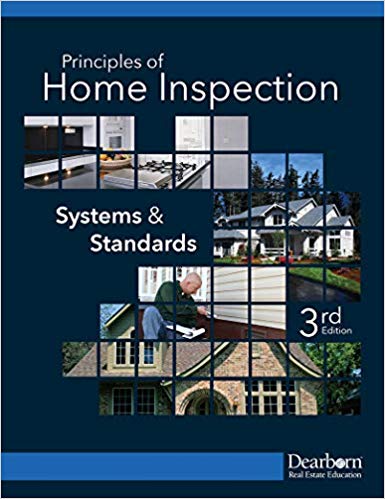 Home Inspection Software and report narrative discounts – As a student of NJ Academy of Home Inspectors, you can purchase the exclusive "School Version" of 3D Inspection System's comprehensive report writing software directly through us. This one-time purchase, is vastly reduced in price and is only available to NJAHI® students and is unavailable elsewhere. It provides the best tools to create top-quality reports for clients and ensure personal protection. We also offer our "HOME INSPECTION MASTER INSPECTOR FORMSET TEMPLATE". This works with all 3D Inspection Systems versions and includes narratives to align explicitly with NJ Standards of Practice. It helps protect you and your clients. Deliver reports that make your clients believe a certified master inspector instructor wrote them.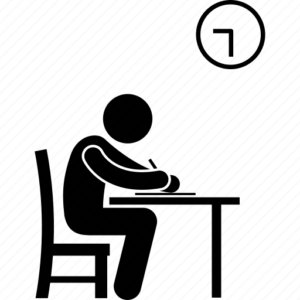 Course Testing – Following each unit, students take quizzes, including a midterm and final exam, to ensure comprehension and retention of the material. We review all quizzes and exams in class using PowerPoint presentations, after which we provide answer keys to serve as study guides, reinforcing learning and facilitating preparation for the NATIONAL HOME INSPECTOR EXAM.
Report Wrting – In our course, we place a heavy emphasis on report writing, teaching students not only how to effectively communicate their findings but also how to protect themselves and their clients; we instill in every student the principle of crafting each report as if it were to be scrutinized by a judge, echoing the mantra displayed on our classroom plaque "WRITE IT FOR THE JUDGE."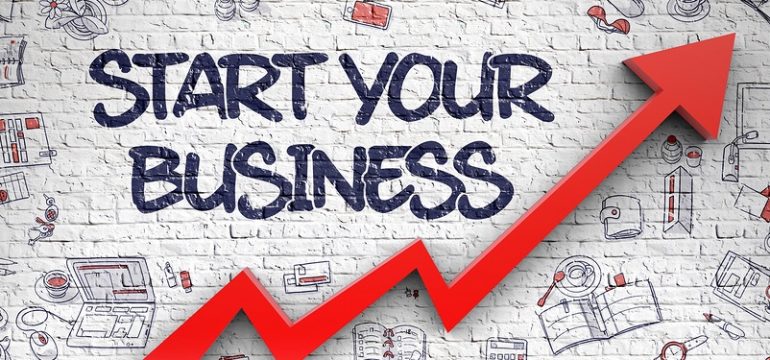 Business Startup – One of the most frequently asked questions from our students is how to start a home inspection business. We provide comprehensive instruction and the necessary tools to establish their venture, covering topics such as registering their business, obtaining a Federal Employer Identification Number (FEIN), and guiding them through the process of state registration.
Guest Speakers – Our guest speakers are here once every 10 week cycle. The purpose of our guest speakers is to provide assistance to students in their learning process. They are here to share their expertise and knowledge with the students to help them know what to expect and to be better prepared when starting their Home Inspection business.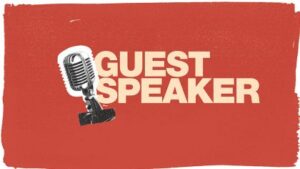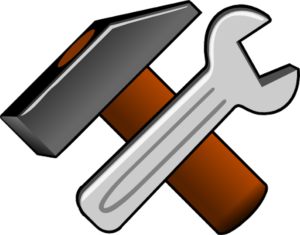 Mandatory tools and equipment as per Section 13:40-15.1 – In our training, we cover the essential tools and requirements that home inspectors must have and utilize for every inspection. We emphasize the importance of these mandatory tools in conducting thorough home inspections. Additionally, we explore the benefits of incorporating additional tools that can enhance the inspection process, enabling even more comprehensive evaluations.
Marketing – We guide students through a comprehensive curriculum that equips them with practical marketing strategies and industry knowledge, empowering them to successfully launch and manage their own home inspection businesses.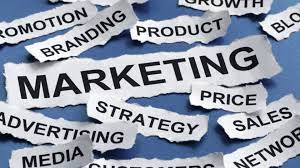 SEE WHAT WE HAVE ADDED TO THE COURSE
While all schools in New Jersey teach Principles of Home Inspections: Inspections Systems and Standards, our school is the only one that teaches the 2018 version and offers unique content not provided by other schools. We've included subjects that, although not covered in the course, appear on the National Home Inspector Exam and be required to be inspected when conducting home inspections. Topics include but are not limited to tankless water heaters, pools, geothermal systems, swamp coolers, septic systems, and more.
In addition, we incorporate the New Jersey Standards of Practice, reviewing them throughout the course and at the beginning of each unit as applicable. This enriched course content sets us apart for the "Other Guy" and can be seen in blue below.
Principles Of Home Inspection: System & Standards 3rd Edition (2018) 
ADDITIONAL COURSE CONTENT NOT FOUND IN THE BOOK IS ANNOTATED BELOW IN BLUE
UNIT 1 – 136 Slides
Standards and Reports
Standards of practice as it pertains to the National Home Inspection Exam
Standards of practice as it pertains to New Jersey
Field Mentorship
How do I charge for a Home Inspection?
The importance of the inspection client introduction and summary
Code of ethics
Reports
UNIT 2 – 564 Slides
Exterior Cladding
NJ Standard of Practice as it pertains to exterior inspections
Overview of components and materials
General inspection strategy
Brick, stone, and concrete
Conventional stucco
Synthetic stucco
Wood siding
Plywood, hardboard, and OSB
Metal and vinyl siding
Cement-based siding
Hardy board siding
Clay and slate shingles
Asphalt shingles
Wood/Soil Contact and Exposed Foundations
Soffits and Fascia
Windows and Doors
Trim, Flashing, and Caulking
Exterior Structures
Porches, decks, and balconies
Railings
Columns
Beams
Joists
Porch and deck floors
Porches, decks, and balconies
Railings
Columns
Beams
Joists
Porch and deck floors
Flat roof drainage
Window wells
Walks, driveways, and grounds
Retaining Walls
Exterior Inspection Procedures
Inspecting pools and pool fences
 UNIT 3 – 541 Slides
Steep Roofing
NJ Standard of Practice as it pertains to roofing inspections
Asphalt shingles
Ice dams
Wood roofing
Slate roofing
Clay tile
Concrete tile
Fiber cement roofing
Metal tile
Roll roofing
Valley flashing
Chimney flashing
Hip and ridge flashing
Stack and vent flashing
Roof/wall flashing
Skylight flashing
Dormer flashing
Drip edge flashing
Inspecting roof with drones, FAA Licensing & Insurance Requirements
Flat Roofing
Drainage
Built-up roofing
Modified bitumen roofing
Rubber roofing
PVC roofing
Metal roofing
Chimney flashing
Stack and vent flashing
Parapet wall flashing
Skylight flashing
Drip edge flashing
Roof/wall flashing
Pitch pans
UNIT 4 – 393 Slides
Structure: Footings & Foundations
NJ Standard of Practice as it pertains to structural inspections
Functions
Configurations
Types
The macro approach
Settling
Crack analysis
Settlement corrective actions
Shrinkage cracks
Horizontal forces
Backfill height
Foundation surface damage
Structure: Floors
Sills
Columns
Beams
Joists
Engineered wood
Subfloors and floor slabs
Structure: Walls
Solid masonry walls
Wood frame walls
Brick veneer walls
Arches and lintels
Structure: Roof Framing
Roof rafters, roof joists, and ceiling joists
Trusses
Roof sheathing
Roof framing
Structure Inspection Strategy
UNIT 5 – 254 Slides
Insulation
NJ Standard of Practice as it pertains to insulation inspections
Introduction
R-Value
Moisture
Building envelope
Materials
Radiant barriers
Vapor barriers
Roof ventilation
Living space ventilation
Attic insulation inspection
Flat roof and cathedral ceiling inspection
Above-grade wall insulation
Basement and crawlspace inspection
Exhaust fan inspection
Insulation and ventilation inspection procedure
UNIT 6 – 346 Slides
 Interiors
NJ Standard of Practice as it pertains to interior inspections
Floors
Walls
Party walls
Ceilings
Identifying mold like substances and how to annotate it in the report
Trim and cabinets
Stairs
Windows
Doors
Foundation flaws
Concrete block foundations
Interior drainage tile
High water table
Wet basement clue
UNIT 7 – 473 Slides
Electrical Systems
NJ Standard of Practice as it pertains to electrical inspections
Electrical inspection safety
Electrical basics
Service drop and laterals
Service entrance
Service size
Service box
Grounding and bonding
Intro to distribution panels
240-volt and multi-wire circuits
Distribution panel conditions
Introduction to branch circuit wiring
Distribution wiring
Branch circuit wiring conditions
Knob and tube wiring
Aluminum wiring
Lights
Receptacles
GFIs
Switches
Junction boxes
How to identify & annotate in a home inspection report obsolete electrical panels

Solar Panels
UNIT 8 – 389 Slides
Heating: Gas Furnaces
NJ Standard of Practice as it pertains to Heating system inspections
Introduction
Gas piping
Combustion air
Burners
Heat shields
Heat exchangers
Cabinets
Fan controls
Thermostats
Dating furnaces
Vent connectors
Blowers
Air filters
Ducts and registers
Testing procedure
Mid-efficiency furnaces
High-efficiency furnaces
Testing procedure for high-efficiency furnaces
Gravity furnaces
UNIT 9 – 50 Slides
Heating: Oil Furnaces
Oil heating systems
Oil burners
UNIT 10 – 151 Slides
Heating: Hot Water Boilers
Introduction
Boiler controls
Distribution piping
Radiators
Boiler inspection procedures
Hartford Loops & Equalizers
UNIT 11 – 377 Slides
Heating: Chimney &  Electric Heating Systems (Part 4)
NJ Standard of Practice as it pertains to Chimney inspections
Chimney inspection
Flue liners
Chimney caps
Chimney height
Fire safety
Draft
Chimney damage
Introduction to vents

Electric Heating Systems
Heating: Wood-Burning Fireplaces
Vent conditions
Fireplace hearths
Fireboxes
Dampers and draft
Smoke chamber
Fireplace face/breast
Ashpit
Combustion air
Glass doors
Heat circulators
Heating: Electric Systems
Baseboard heaters
Electric furnaces
Plenum heaters
Radiant heat
UNIT 12 – 231 Slides
Air Conditioning
NJ Standard of Practice as it pertains to Air Conditioning system inspections
Types
Ductless Air Conditioners
Components and their functions
The air conditioning cycle
Capacity
Compressor
Geothermal energy
Life expectancy
Student Exercise How to determine the age of AC unit for your report
Condenser coils
Water cooled condensers
Evaporator coils
Expansion devices
Condensate system
Case studies
Refrigerant lines
Condenser fan
Evaporator fan
Swamp Coolers
Heat Pumps
Introduction
Heat pumps in practice
Heat pump conditions
UNIT 13 – 450 Slides
Plumbing: Supply System
NJ Standard of Practice as it pertains to Plumbing System inspections
Supply plumbing system goals and performance
Water entry piping
Supply piping distributions
Plumbing: Water Heaters
Introduction
Gas-fired, oil-fired, and electric water heaters
Common problems of conventional water heaters
Tankless Water Heaters
Fan-assisted water heaters
Plumbing: DWV (Drain, Waste & Vent)
Introduction
DWV materials
DWV conditions
Traps
Floor drains
Venting system
Air Admittance Valves
Sewage Ejector Pumps
Sewage Ejector Pumps Alarms
Septic Systems
Plumbing: Fixtures and Faucets
Introduction
Basins, sinks, and laundry tubs
F

aucets

Water Hammering
Toilets
Bathtubs
Tub and shower stall enclosures
Shower stalls
WALK-IN REGISTRATIONS ARE CONDUCTED ON CLASS DAYS. NO APPOINTMENT NEEDED.
SUNDAYS – 12 Pm to 3:00 pm Mondays or Wednesdays 5:30 to 8:00 pm
TO REGISTER BY APPOINTMENT, PLEASE CALL 732 649-3141 TO SCHEDULE A DATE & TIME THAT WORKS FOR YOU!!!
CUSTOMIZATION PAYMENT PLANS
We will customize a payment program that works for you. All that is required is a minimum payment of $995 before the start of your first class. The remaining balance can be paid (no finance fees) in installments throughout the course.
Enroll in our class with a "BUDDY" and you each only pay $3,595.00 for the course. That's right only $3,595.00 per person. No hidden fees! No other school offers that!
****To Participate in the "BUDDY PROGRAM" Students must be in the same class and payment for both students must be paid in full prior to the first day of class****