We are approved by the Department of Workforce Development and Department of Education to conduct classes in person, LIVE remotely (via ZOOM), or a combination of both on a PERMANENT basis.
As times change and a new normal emerges, the education industry embraces blended courses (also known as hybrid or mixed-mode courses). NJAHI® recognizes the challenges we all face and the importance of creating a learning environment that offers choices. That's why we have created a HIGH-TECH classroom fitted with cameras and microphones that allows our instructors to teach directly from the classroom.  
HYBRID CLASS = LIVE CLASSES can be taken remotely (via ZOOM) or students can choose to be physically in the classroom (STUDENTS CHOICE).

WE DO NOT TEACH FROM A LAPTOP LIKE "THE OTHER GUYS." WE TEACH FROM THE CLASSROOM, STUDENTS CAN CHOOSE TO BE IN THE CLASSROOM OR TAKE THE CLASS REMOTELY.
IF YOU CAN'T COME TO THE CLASSROOM, WE WILL BRING THE CLASSROOM TO YOU!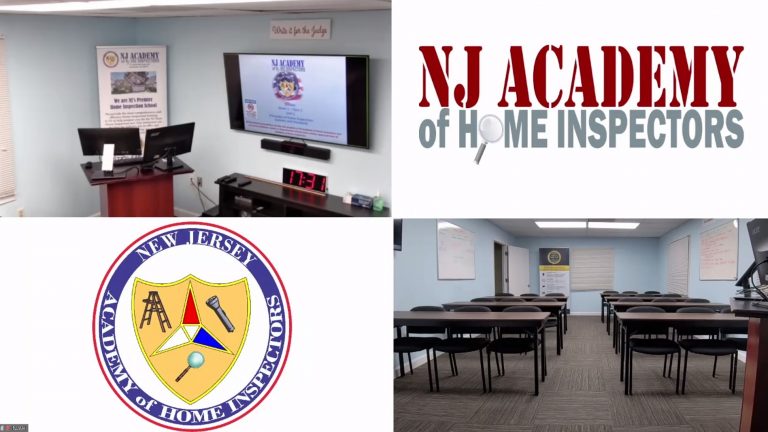 Zoom classes are as if you are in the classroom, students will have the ability to see the PowerPoint presentation as well as the ability to interact with peers and instructors. Students will be able to join the class via computer, cell phone, or tablet (apple or android). 
ALL CLASSES ARE LIVE, TO RECEIVE CREDIT FOR CLASSES VIA ZOOM, STUDENTS MUST BE LOGGED IN FOR THE ENTIRE CLASS WITH THEIR CAMERA ON. IP ADDRESSES WILL BE RECORDED.
NJ Academy of Home Inspectors meets today's challenges to seamlessly educate our students, whether it's in the classroom or remotely.
IT'S ALL ABOUT CHOICES, THAT'S THE NJAHI® ADVANTAGE!