The NJ Academy of Home Inspectors identified a demand for in-person radon training and, as a result, forged a partnership with SPRUCE to deliver the highest quality IN PERSON radon education in New Jersey.

This collaboration ensures that participants receive comprehensive, hands-on training to excel in the field of radon and is specifically designed to help students navigate all state required testing.
All courses below are taught by Spruce and are approved by NRPP and/or NRSB – they will fulfill the NJ requirement(s)
ALL radon course will be taught by Spruce's distinguished Radon Scientist Nate Burden. With an impressive academic background and extensive practical experience in the field, Nate has established himself as a highly-regarded expert in radon research and mitigation. His commitment to sharing his vast knowledge and insights ensures that participants receive a superior educational experience, equipping them with the essential skills to excel in the field of radon mitigation and testing.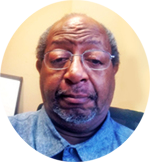 Nate will be personally traveling to deliver these classes LIVE and in person at the school. Students have the option to attend lessons in the CLASSROOM or through ZOOM. As classroom seating is limited, we encourage you to reserve your spot promptly. In the event of CLASSROOM capacity being reached, additional students will be accommodated via ZOOM.
Radon Measurement Technician Course Description
COURSE DATES – TBD
Class Times (both days): 8 AM – 5 PM with 45-min Lunch Break 
COST – $275
THIS COURSE INCLUDES THE LATEST RADON REGULATIONS ESTABLISHED UNDER N.J.A.C. 7:28-27, WHICH TOOK EFFECT ON DECEMBER 3, 2022. IT IS A MANDATORY COURSE SPECIFICALLY DESIGNED TO PREPARE STUDENTS TO TAKE THE NRPP TECHNICIAN EXAM, WHICH MUST BE PASSED IN ORDER TO OBTAIN A NEW JERSEY RADON MEASUREMENT TECHNICIAN LICENSE.
The 16-hour measurement course prepares the student for, and is a prerequisite to the NRPP certification as a Radon Measurement Specialist. This course is also a prerequisite to the Radon Measurement course required for certification as a Radon Measurement Provider and will be presented in two days as follows:
Day One:
Radiation and Radioactivity
Health Effects
Radon Decay and Transport
Pre Evaluation
Radon Measurement Devices
Day Two:
Radon Measurement Protocols
Reporting
Quality Assurance Quality Control
Health and Safety
Review, Questions and Answers. 
****Please be aware that the course does not encompass the NRPP Technician Exam or its associated fees. In order to obtain a radon license, students must independently achieve a successful passing score on the exam. This course does prepare the student for the exam****
Multifamily Measurement Training for New Jersey Course Description
COURSE DATES – TBD
Class Times: 8 AM – 5 PM with 45-min Lunch Break 
COST – $155
Radon testing in multifamily buildings has gained increasing importance since a 2013 HUD policy change requiring testing those that are HUD financed. The new policy specifically cites the ANSI­ AARST Standard on testing multifamily buildings. This course focuses on the "ANSI-AARST Standard: Protocol for Conducting Radon and Radon Decay Product Measurements in Multifamily Buildings" and is intended to help to educate students on the standard and the HUD requirements. Testing protocol specific to multifamily buildings will be emphasized to help the radon professional perform a critically important and legally sensitive regimen that is integral to the ownership and property transfer of HUD-financed multifamily residences.
Key Concepts:
Overview and History of the Standards
Need for Planning
Testing Strategies
Identifying HVAC and Unique Sectors in the Building
QAQC
Recordkeeping
HUD and Freddie Mac6
Schools & Large Buildings Training for New Jersey Course Description
COURSE DATES – TBD
Class Times: 8 AM – 12 PM
COST – $95
The testing procedures and mitigation processes for radon and the design practices for schools and large buildings are different from those in homes.  These courses introduce large building behaviors that must be accounted for when testing and mitigating radon.
Prior Radon Measurement and/or Mitigation entry-level training are recommended but not required.  This 4-hour courses will remind participants of some of the dynamics that influence radon entry in larger buildings and how those may fluctuate with use, HVAC changes and construction.  Based on those dynamics, the basics of proper measurement will be outlined with the justifications for the procedures. The measurement course will include an electronic version of the ANSI/AARST Protocol for Conducting Measurements of Radon and Radon Decay Products in Schools and Large Buildings (MALB-2023)
Key concepts: 
Need for Planning
Thorough Radon Testing
Occupied vs Unoccupied Testing Periods
Identifying HVAC and Unique Sectors in the Building
Some Other Building Dynamics that Influence Radon Entry
Features Designed into Large Buildings to Reduce Radon Entry
Mitigation Techniques for Schools and Large Buildings
TO REGISTER, CLICK THE BELOW LINK & DOWNLOAD THE REGISTRATION FORM. FILL THE FORM OUT IN IT'S ENTIRETY, SCAN INTO A PDF (NO CELL PHONE PIC) & EMAIL TO radontraining@nj-ahi.com
STUDENTS MUST INDICATE ON THE REGISTRATION IF THEY WILL BE COMING INTO THE CLASSROOM OR WILL BE TAKING THE COURSE VIA ZOOM. IN-CLASSROOM SEATING IS LIMITED!